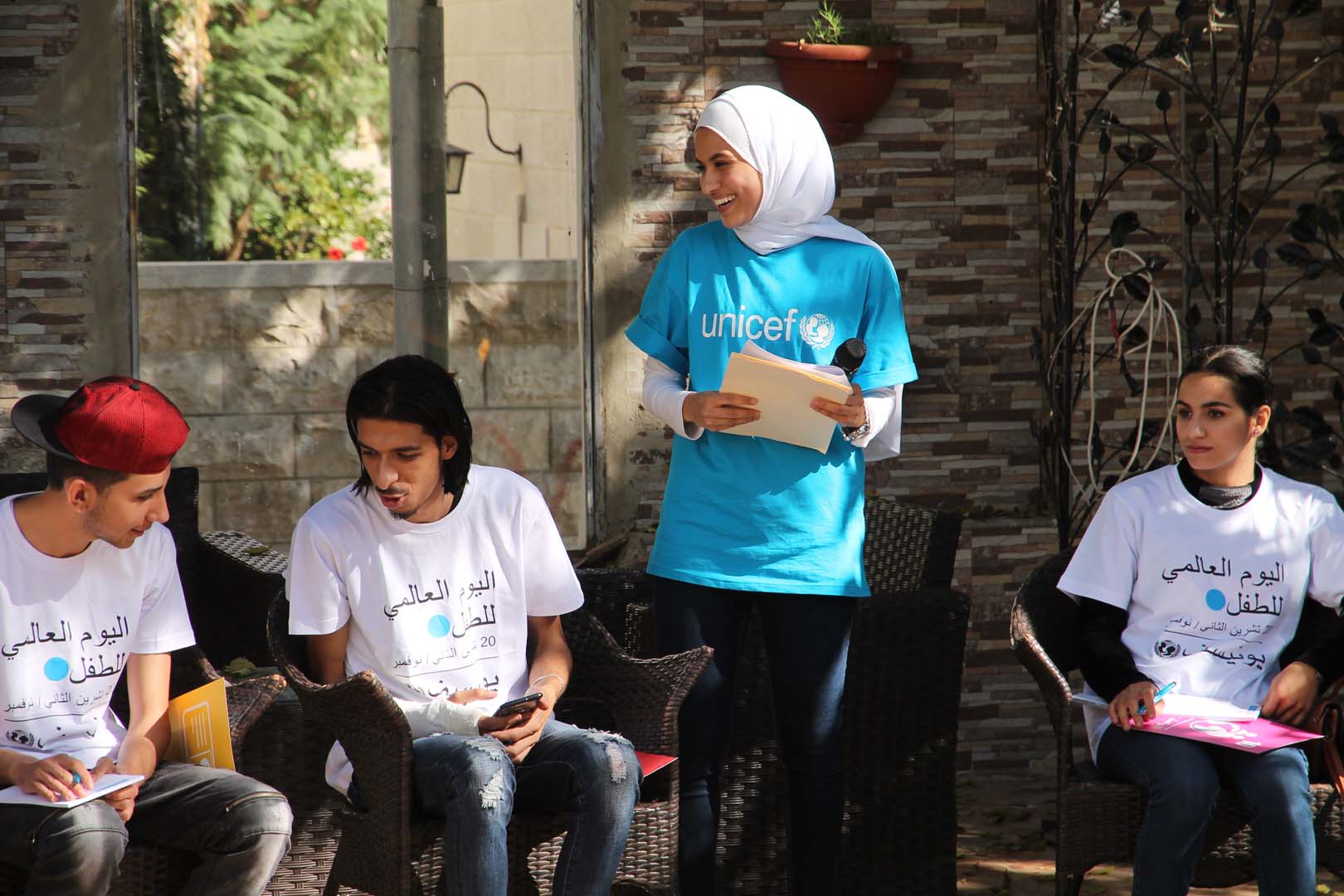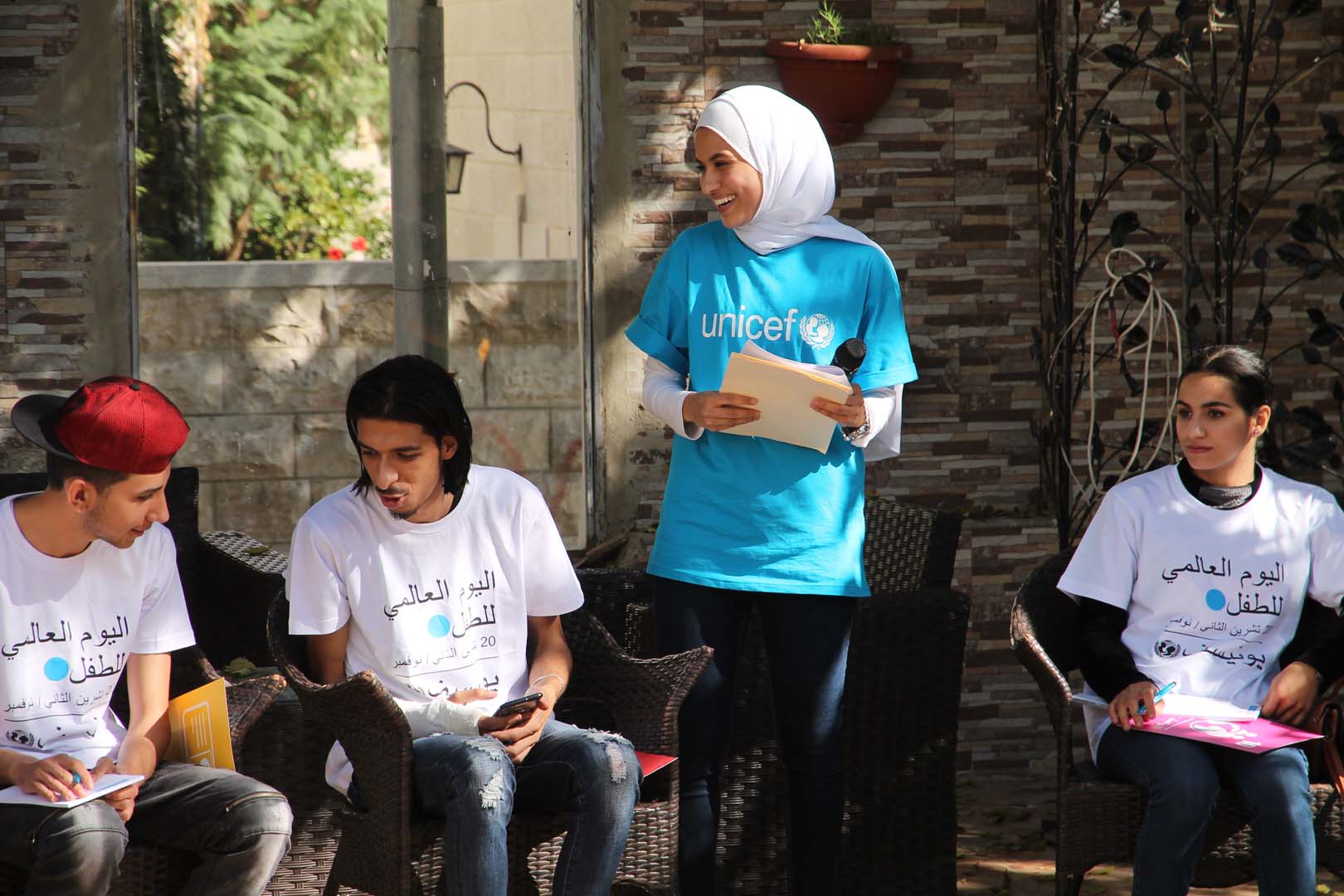 Photo: National UN Volunteer Haya Al-Jamal (standing), participates in an event for World Children's Day in Jordan. She is a Field Monitor with the UN Children's Fund (UNICEF) in Jordan. Haya supports the agency's flagship Makani programme, through site visits, multi-sector referral services and feedback collected from refugee and Jordanian students. The referrals and feedback helped UNICEF reach malnourished and refugee students with a history of trauma.

© UNICEF, 2019
UN entities mobilize UN Volunteers in support of their peace, development and humanitarian interventions and delivery. The added value of UN Volunteers to the 2030 Agenda for sustainable development is unrivalled.
In this section, we provide host entity representatives with guidance on hosting UN Volunteers, including our UNV solutions, recruitment, financial arrangements and management resources.
If you would like to proceed directly, then click to: