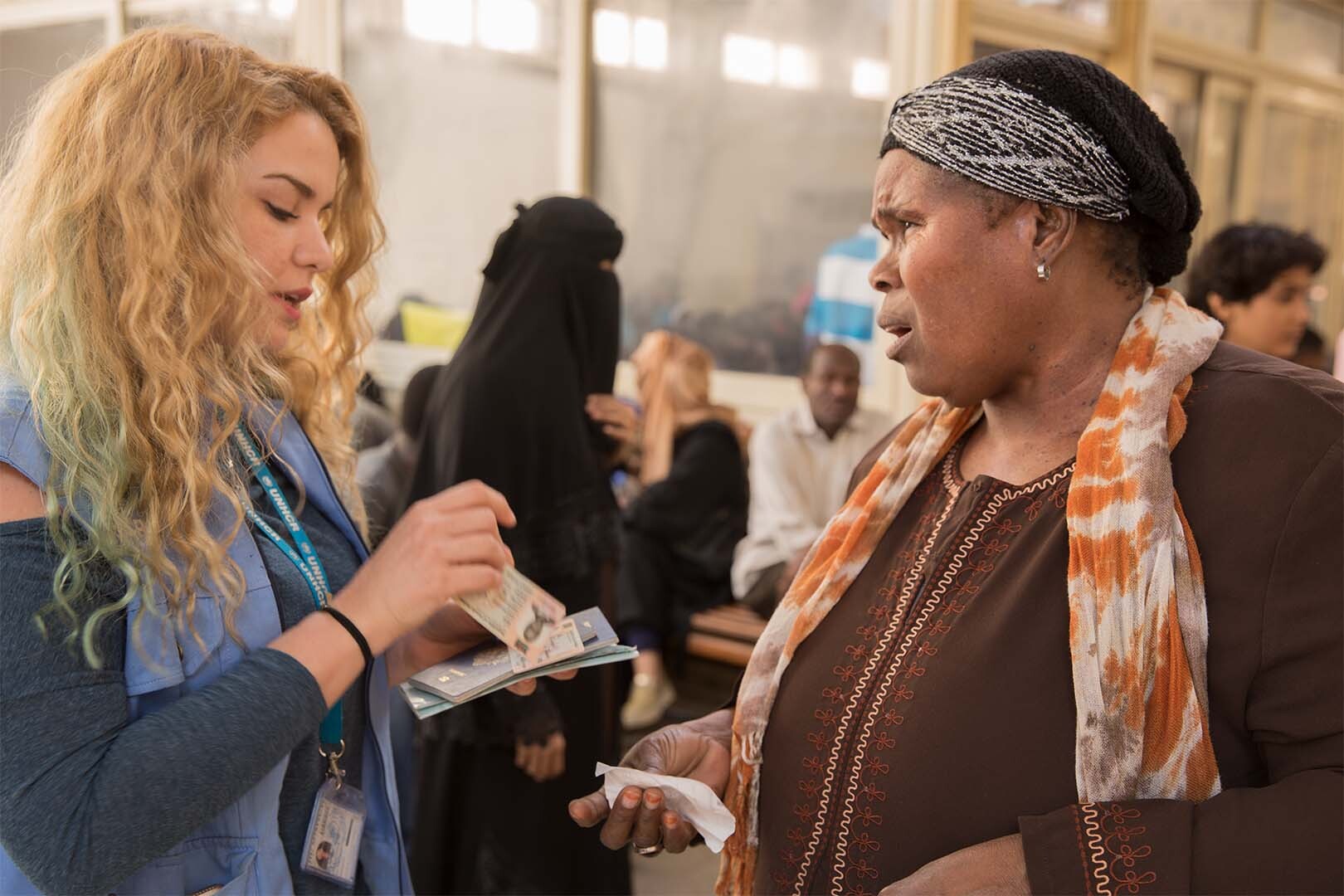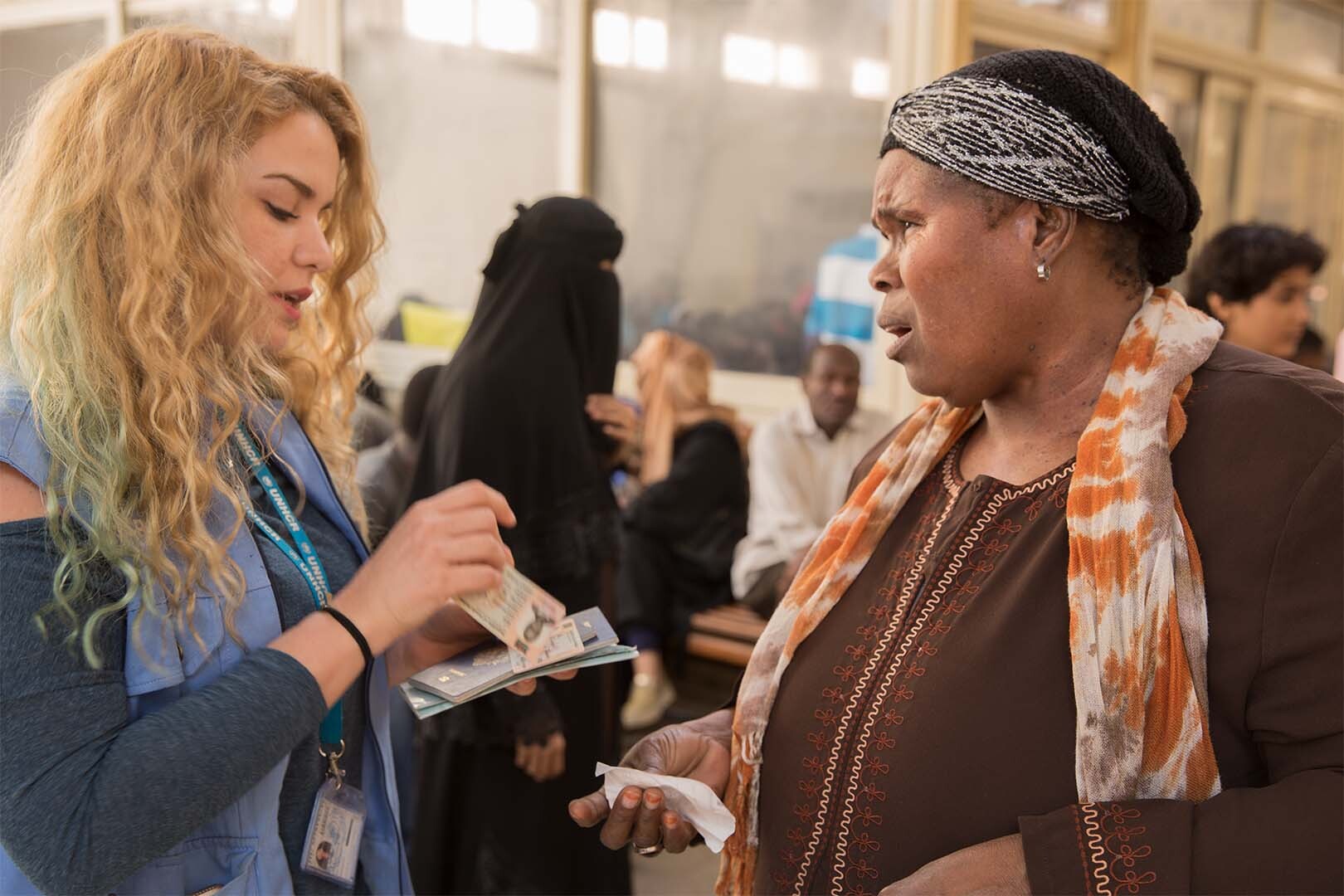 National UN Volunteer Registration Assistant Nour Abdelhak, with UNHCR, counselling refugees and asylum-seekers at UNHCR reception centre in Cairo, Egypt.
© Amr Abdelazez & Mohamed Sabry, UNV 2018
UNV Offer & Value Proposition
UN Volunteers are motivated and engaged SDG accelerators who make an impact during their assignments. Host entities can engage UN Volunteers in a flexible, fast and cost-effective way. 
UNV provides operational capacity to deliver relevant talent solutions to meet your business needs globally.