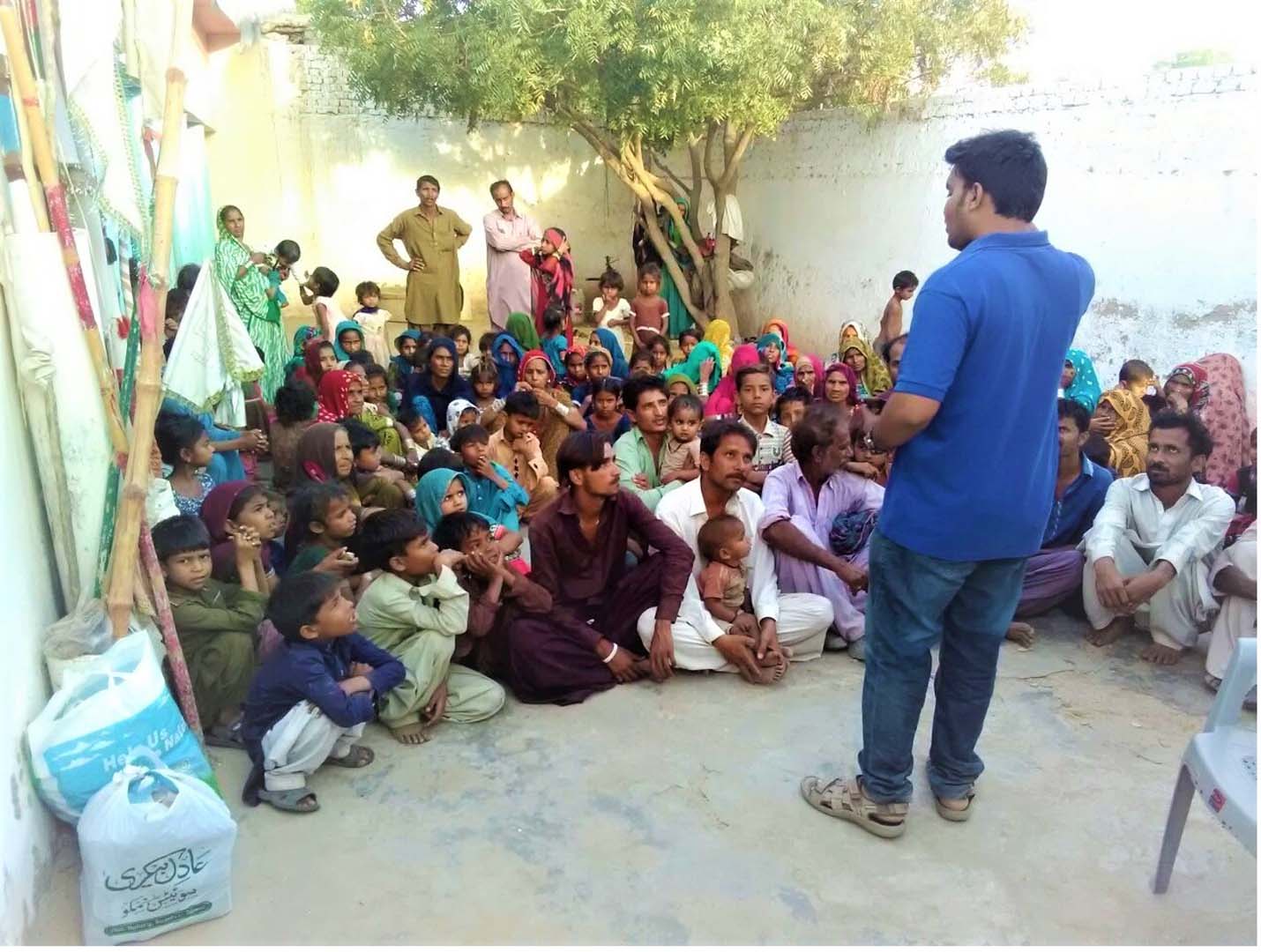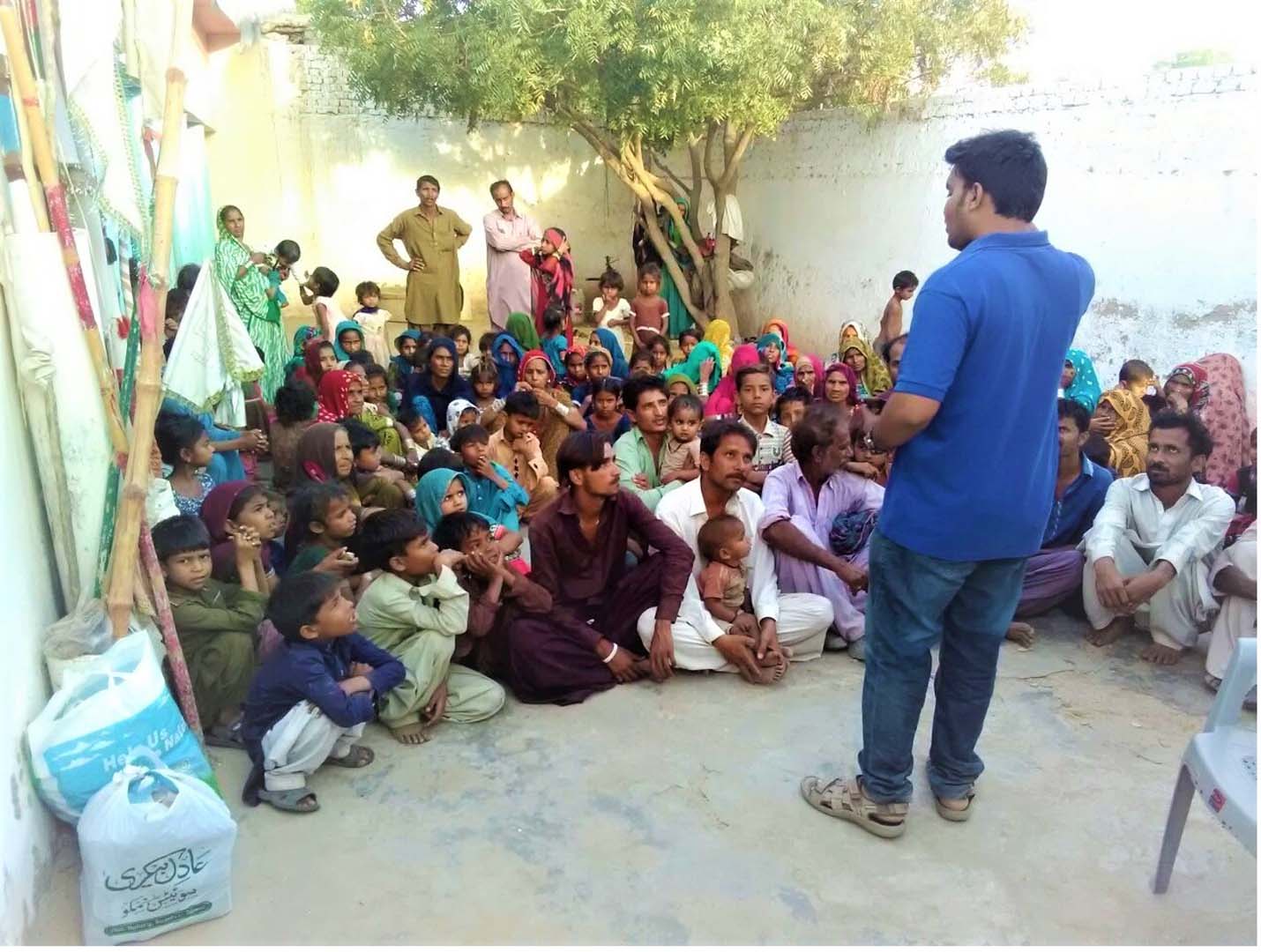 Photo: Taimoor Siddiqui, former national UN Youth Volunteer who worked on Civic and Voter Education with UNDP in Pakistan, discusses the concept of democracy and the active role of citizens in elections during a civic and voter education/awareness session with community members of Goth Dano Patel, Latifabad, District Hyderabad, Sindh, Pakistan. During the discussion, Mukhiya (head of the community) shared that about 30% of young people in the community do not possess National Identity Cards, despite their interest in participating in the electoral process.
© UNV, 2019
The recruitment process at a glance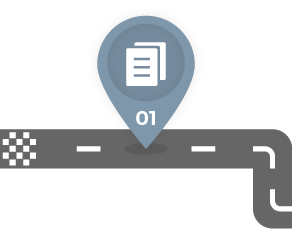 Host entity creates a Description of Assignment and confirms funding in Unified Volunteering Platform (UVP).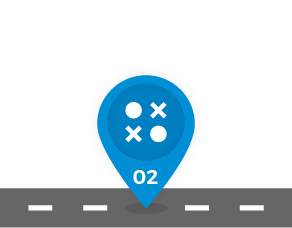 UNV sources candidates and submits them to Host Entity for review in UVP.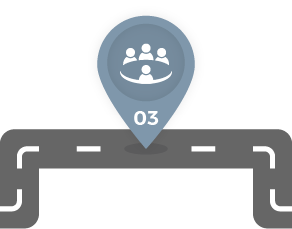 Host entity reviews, tests and/or interviews submitted candidates.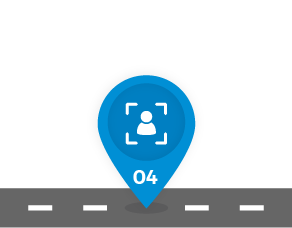 Host entity shares the outcome of selection process with UNV online in UVP.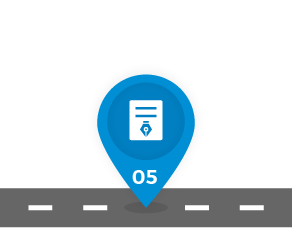 UNV prepares offers for selected candidates in UVP.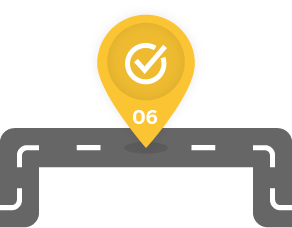 Candidates accept the offer and go through pre-departure formalities.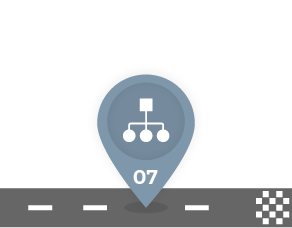 Host entity prepares for the arrival of the volunteer.
Ready to start your search?
Or, browse further for tips on creating a description of assignment and more. We have it all covered for you!